Banking & Financial: Accelerating digital transformation with Integration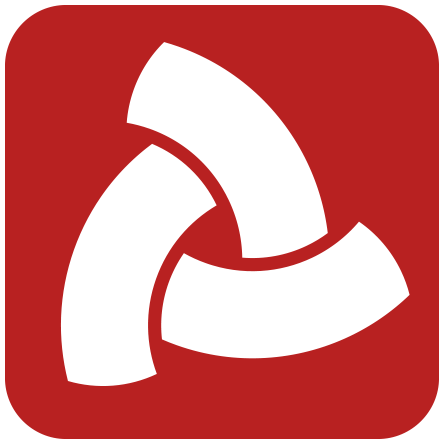 Digital transformation is more critical to businesses today than ever as consumers move from face-to-face retail consumption to digital engagement via mobile, tablet or PC. It's widely known that consumers these days expect on-demand services that are ordered or delivered through their digital applications from ride sharing, holiday planning, price comparison and purchasing of consumer goods. Consumers are expecting a seamless, efficient and easy-to-use digital experience. Businesses that are delivering it today are gaining rapid market-share and leaving traditional enterprises in the dust.
So how does this market evolution affect the heavily compliant and rigid banking and financial services sector? The most recent World Banking Report issued by Capgemini reveals findings that banks are finding it difficult to keep up with growing consumer expectations and not able to deliver agile and innovative services as fast as their non-bank competitors such as Apple Pay, PayPal or Google Pay. Click here to download the report
The most recent McKinsey report identifies that banks have five years maximum to become digitally advanced (like their new fintech competitors) before they lose market share to fintech competitors.
The challenges banks and traditional financial face come with the speed and diversity of technology changes while maintaining traditional legacy IT infrastructure that wasn't originally designed to be accessed externally, or have data held in virtual environments. Market entrance of digitally-savvy and non-traditional players who have supreme infrastructure (including microservices environments that allow rapid speed bolt-on of new services) and squeeze traditional banks with their speed-to-market of digital services that would normally take months (if not years) roll out new project infrastructure. A common theme with these non-traditional financial services is the ease at which customers can sign up to their services and immediacy of service delivery – as opposed to traditional banks that require you to visit a physical branch, provide documentation of living, telephone, bills or other traditional requirements (NOTE: All banks operate this way due to the law – e.g. anti-money laundering legislation. In addition, some banks operate this way due to legacy processes. Technology will change these regulations eventually but banks/startups/regulators are all still learning and feeling their way through it).
However, this does not mean that traditional banks cannot extend their digital capabilities - opportunities lay in the core of the banking system and how to extend that to a new digital layer via innovative and pragmatic integration.
Having a historical understanding of the customer data which is saved in traditional IT infrastructure systems, can be easily integrated with new digital channels to build the ultimate customer-centric digital experience. It's about harnessing the old and merging it with the new via integration architecture and technology. This integration focused strategy will allow the opening up legacy channels to connect to new digital channels via API's or integration platforms and unlock sets of data that were never originally designed to be deployed in such a way.
Integrating historical back end servers, disparate applications and infrastructure into one platform that connects externally via API's requires specialist integration strategy, architecture, development and deployment. A DIY approach to this for banks can result in poor coding or implementation, server down-time, peak load overloads and an overall negative customer experience. Ensuring that you work with the best integration technologists and custom-fit middleware process and technology will save a whole lot of time, stress, money and resources.
The future of banking is already here – technology will be the frontrunner for every aspect of banking operations, from transactions to customer experience, service delivery and security of finances. Banks and traditional financial organisations need to evolve with speed to capitalise on their historical understanding of the customer and how it aligns to modern customer demands today. This can all be done via integration and the strategic building of digital applications and integration layers.
If you have some questions on how best to enhance digital transformation for your banking or financial institution, the team at IntegrationWorks can walk you through the process from executive strategic briefings, defining integration in the context of your enterprise environment (and how it fits with SOA, ESB, data architecture, API First and Continuous Delivery), identifying costs and trade-offs for your business, supplying innovative integration architectures, roadmapping and POC's and delivering bespoke integration platforms via our devOps teams.
Tags:
If you'd like to know more about our work with any customer, please contact us here: