Three Phases to Reduce Cost in Your Integration and Wider IT Environment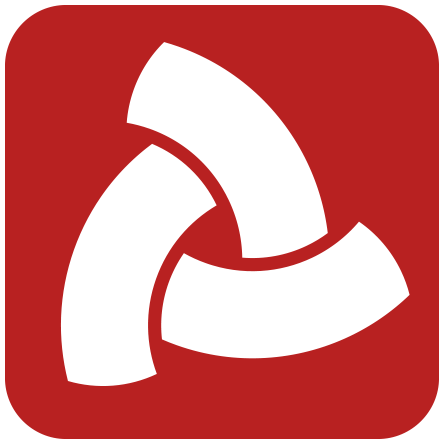 Tackling significant reductions can be more palatable by breaking it down strategically, into three phases, beginning with the 'no brainer' changes and moving upward to the more complex and ambitious ones.
There's many reasons why your organisation should consider a phased approach, including mitigating risk that comes with one big swoop of change, reducing excessive investment of time or resource that may not be there right now and minimising internal disruption or potential system failures.
**Phase 1: fast clean-up**
The first phase intends to have your teams identify the easily highlighted targets that will allow the organisation to get some stress-free wins on the board, through 'no brainer' cost reductions. Think about downscaling software licenses, cancelling noncompliant projects and withdrawing almost-never used applications.
When it comes to downscaling software, assign the resources to take inventory of idle, underused and incorrect licenses and bring in management (ideally CIO-level) to determine the validity of the number of licenses and whether they are redundant at this time. Next step would be to retire those that are not needed followed by negotiation on discounting for consolidating valid licenses.
Cancel noncompliant projects requires consideration of projects that have been ongoing, and if they are still supporting the business and IT strategy. Follow through with making decisions on whether to continue, amend or release the project altogether.
Given the severity and impact of COVID-19, it is smart to set the exceptions bar higher than normal. Reviewing projects is likely a normal process within your business, however during a crisis such as coronavirus it is wise to strengthen decision making by setting clear boundaries as to what is truly important to your enterprise.
Consider separating projects into groups, and making decisions from there, here's four groups we suggest to make your decisions:
(a) Continue projects with the highest business value that directly support continuing IT strategies
(b) Redesign projects with high business value that are noncompliant;
(c) Delay those compliant with the IT strategy but that offer little business value; and
(d) Cancel noncompliant projects with little-no business value
**Withdrawing almost-never used applications**
If an application has rarely or never been used in the past 12 months, consider decommissioning it. Have your relevant resources consider the usage and business need and then decide if it's safe to retire the particular application immediately, or whether it's more conducive to the business to replace it with an upgraded application. From there, the remaining applications that are almost unused, can be slowly phased out.
Phase 2: Minimise complexity
Rather than optimising and putting in place new IT strategies, these COVID-19 times require consideration of reducing any ad hoc projects that include customisation of systems, applications or processes. In the second phase focus should involve dissolving any existing pieces of the IT setup that are not needed, rather than focusing on optimisation.
Perhaps there is room to consider 'out of the box' type solutions that don't require extra resourcing or customising. This phase is about shifting the mindset from customisation first, to customisation 'only if absolutely necessary'.
The best starting place for enforcing increased 'out of the box' solutions, is with those functions that are not tied to competition, for example accounting, HR and purchasing.
Remove any tendency for staff, or teams, to 'reinvent the wheel' when it isn't necessary or aligned with the current situational business challenge. Review the existing portfolio and identify opportunities to reuse or repurpose existing solutions and applications.
A serious review of the existing project portfolio will probably uncover a number of opportunities to reuse existing solutions and build a common repository of services and solutions. The move to a service-oriented architecture (SOA), which describes a system in terms of the business capabilities it requires, helps to follow a more uniform way to interact with them, and can be an important shift to make.
Consider consolidating databases and delivering a more integrated approach to your IT environment, as non-integration of databases creates inefficiency and significantly drives costs up.
**Phase 3: Innovate**
This is the time, and phase, to transform your business if it calls for it. Once you have consolidated and cleaned up your existing infrastructure, there is room for re-invention and this could be necessary in order to continue to grow during the COVID-19 crisis, and to follow.
IT plays a critical role in the implementation of big project changes or company-wide innovative strategic development. This phase is about making bold and ambitious changes, with the collaboration of your teams and key resources working together to deliver a transformation from the ground up.
Identify the key areas and assess the operating models that may better suit the direction of your IT organisation. Consider a comprehensive review of the IT value chain including the level of sourcing, consolidation, governance and IT enablement that might be necessary as you put in place new business capabilities.
Through review, you could develop a more effective blueprint and architecture environment for IT. Business leaders should be working closely with the IT leadership team to co-asses a diverse set of emerging technologies and applications that support new way of operating.
You could consider co-creating products with customers and suppliers, online collaboration among employees and innovation in data-driven management. New tools and processes can significantly improve and increase development and time to market. Anything you can do to streamline IT architecture and integration so you are well placed for companywide innovation, that leads to a more cost effective and innovative approach to revenue generation, will have you in good stead as we embark on a whole new way of working whilst navigating COVID-19.
If you'd like to know more about our work with any customer, please contact us here: